About Us
HYTT is one of the leading Video Production and Creative Agencies in Canada. Under the ownership and day-to-day management of Drew Hyttenrauch, HYTT have been producing engaging commercials and brand experiences for the clients we love for over 15 years.
Let's succeed together.
Our Services
Video Production

---

Your Business has a story to tell. Let us tell your story. We provide Commercial Video Production with over 15 years experience in Corporate Videos & Music Festival Production

Aerial Video

---

We are Aerial specialists flying state-of-the-art remote controlled multirotor Drones to capture your event from every angle. Transport Canada Certified and fully Insured. We film in 4K, 5K and 6K ULTRA HD

Web Design & Apps

---

Everyone needs a website. Advertise, inform and communicate with new and existing customers through your online presence. We provide Website Design, Wordpress Blogs, iPhone Mobile compliant websites, Web Applications and Graphic Design

Branding & Design

---

Intelligently designed corporate identity and branding solutions for your growing business. Let us help you every step of the way with Business Cards, Brochures, Banners & Signs

Print & Design

---

We provide Commerical quality Large-Scale printing for tradeshows, events, billboards, banners and posters On an assortment of high quality papers & stock

Audio Production

---

Award Winning Music production for Television & Feature Films. Recording and Audio Mastering studios located in Toronto and NYC. Certified Audio-Engineers, Producers and Composers
We Help Build Great Reputations
Our Clients are long-term partners who view us a key assets to their business image.
---

Our Work
Our work does the all the talking for us. Let it do the same for your business.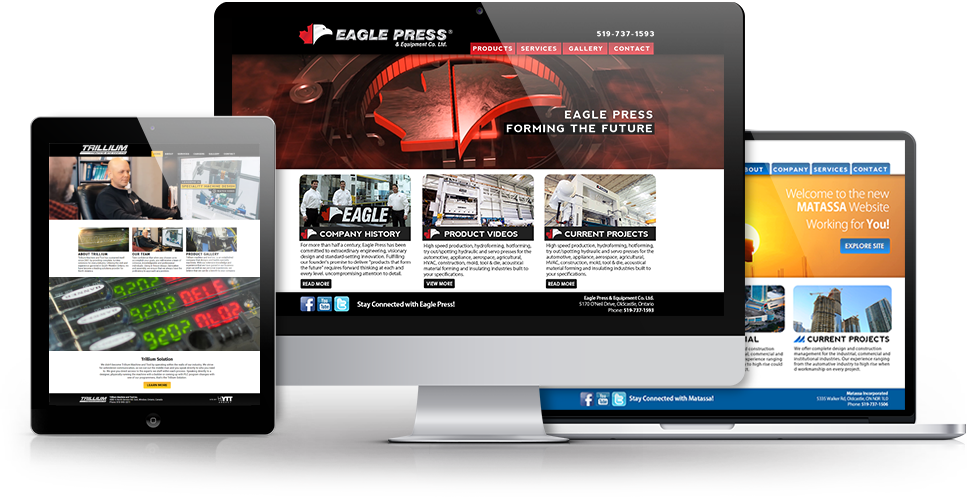 State of the Art Drones & Film Equipment
Using our state of the art 6K cinema cameras and Aerial Video Drones
Project Inquiry - Contact Us!
The easiest way to access our talented team. Tell us a little about your project, we'll take a look and follow up by phone or email as soon as possible.
Ready to Get Started?
Try Us For Free
Call: (647) 848–4145
Let's succeed together